** Watch the introduction video above.

Course Length: 10 hours 41 minutes
Number of Video Lessons: 310

USE THIS COURSE to level up your American Sign Language journey with strategic knowledge and exercises designed to boost your ASL skills.

FIRST explore and soak up the ASL Tips & Strategies mini course. It's a collection of over twenty-five (25) thoughts, tips, strategies, and examples designed to make your journey more exciting and fulfilling.

ASL Tips Included In This Course

Tip #1 - Use Your Dominant Hand
Tip #2 - Mistakes Are Necessary
Tip #3 - Don't Sign Small Words
Tip #4 - Your Learning Style
Tip #5 - Left Handed Signers
Tip #6 - Adjust Video Speed
Tip #7 - Facial Expressions Are Key
Tip #8 - Clear Communication Not Speed
Tip #9 - Verb Tenses
Tip #10 - Hyphens & Concepts
Tip #11 - The Rest Position
Tip #12 - Staring At Hands
Tip #13 - Regional Signs
Tip #14 - Practice Makes Improvement
Tip #15 - Switch Pronouns With Names
Tip #16 - Sign With Me
Tip #17 - The Power Of Can
Tip #18 - The Power Of CAN'T
Tip #19 - The Power Of NOT
Tip #20 - Showing Intensity
Tip #21 - Fingerspelling Insurance
Tip #22 - Two Question Types
Tip #23 - Don't Conjugate Verbs
Tip #24 - Reuse ASL sentence structures
Tip #25 - Embracing Mistakes
Tip #26 - Use A Mirror
Tip #27 - Practice, More Practice
Tip #28 - Facial Expressions Are Essential
Tip #29 - When All Else Fails

I have wanted to learn ASL for years. Thank you for making it so easy to learn.
• Jayne Timms •
ABLE LINGO ASL STUDENT

AFTER you've absorbed the ASL Tips & Strategies mini course we have LOTS of "Extra ASL". What is "Extra ASL"? Well, it's a TON of additional ASL signing activities, fingerspelling exercises, matching signs activities, recognition quizzes, inspirational quotes, and more. The idea is to get LOTS of practice as we boost your signing and understanding skills in American Sign Language.

Extra ASL
Learn Sentences Sign By Sign

Extra ASL
Sign About A Dramatic Picture

I can study at any time and any day. This makes it convenient for me as a mother of twins.
• Emelitza Gonzalez •
ABLE LINGO ASL STUDENT

Extra ASL
Matching Exercises

Extra ASL
Understanding Quizzes + Full Explanations

Extra ASL
Fingerspelling Tests + Practice In Sentences

This instructor is great. I love his smile and uplifting nature.

• Terri Knuth •
ABLE LINGO ASL STUDENT

Extra ASL
Inspiring ASL Quotes & Questions

Extra ASL
4 Part Fingerspelling Tests + Answers & Practice

Extra ASL
One (1) Minute Lessons

👆
This Course Is Included
In Our ASL Bundle

👇

• Start Signing Immediately With Actionable Lessons
• Learn On Your Smart Phone, Tablet, Or Computer
• Improve Your Sign Language Knowledge & Skills
• Learn From A Teacher With Over 80k Students
• Go At Your Own Pace With Bite-Size Lessons
• Be Tested On Both Signing & Understanding
• Study Online And Sign From Any Location
• Be Delighted With Your ASL Confidence

** Watch the introduction video above.

• Thirty-Five (35) American Sign Language Courses
• Bite Size, Step By Step, Hands-on ASL Instruction
• 5000+ Video Lessons With Optional Captioning
• 200+ Hours Of High Quality ASL Video Content
• Vocabulary, Statements, Questions, Dialogues
• 2 Part Testing: 1️⃣ Signing 2️⃣ Understanding
• Useful & Actionable Tips, Tricks, Strategies

• Full Access To ASL Digital File Downloads
• A Patient Instructor Full Of Positive Vibes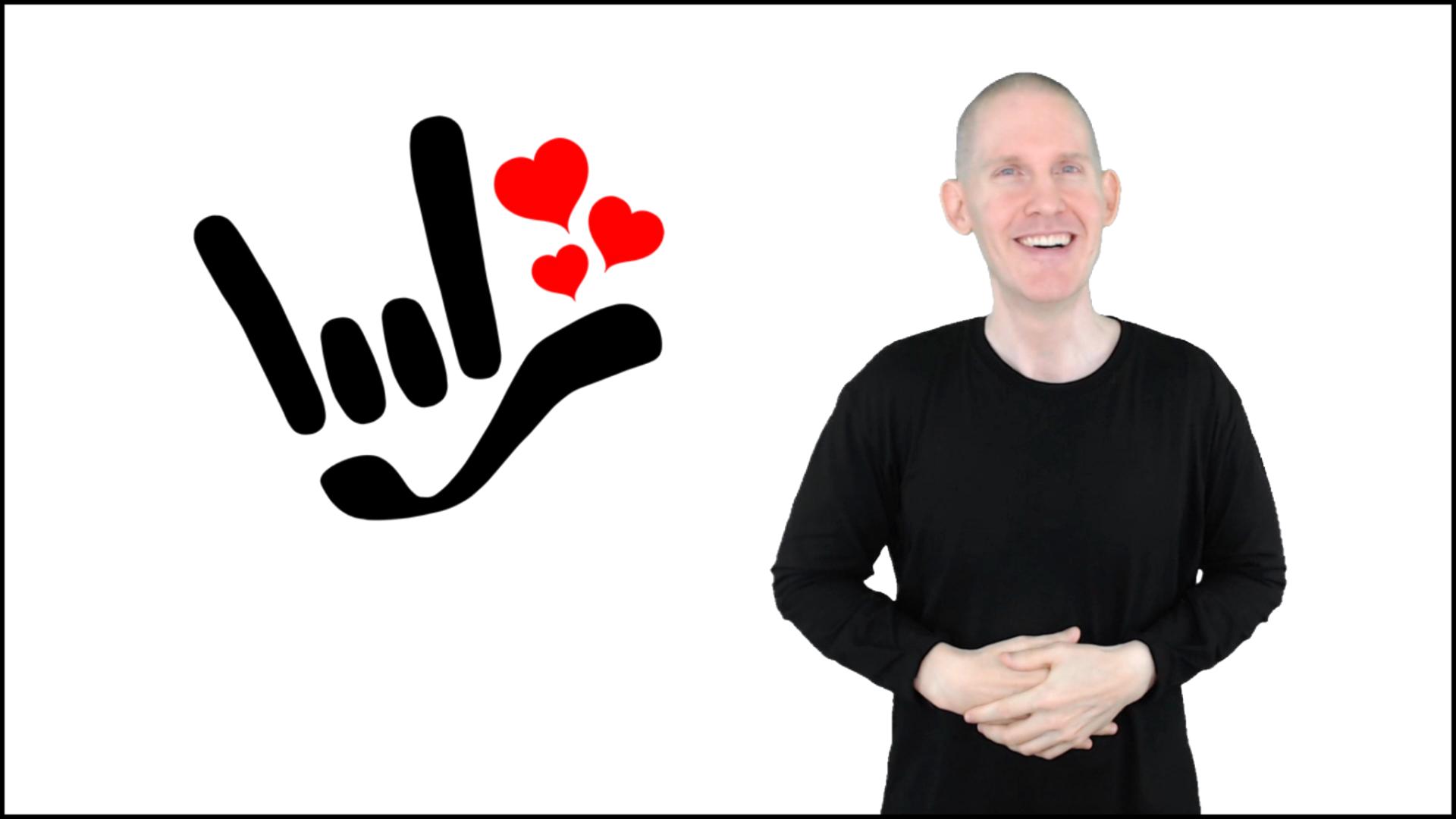 Hello! My name is Michael

When I was three years old, my younger brother became sick with spinal meningitis. In the process, my brother became deaf with an almost complete hearing loss. This difficult situation provided a unique opportunity for my family and I to become fluent in American Sign Language (ASL). My brother was not sent away to a deaf or hard of hearing school. He grew up with us, his hearing family, and we were active in the Deaf community.
As a former police officer and federal investigator, I often used ASL to communicate with and serve members of the Deaf community. I decided to create simple, step-by-step ASL courses because sign language is a useful and fun skill to have. Like learning any language, it opens your mind and creates the ability to communicate with a whole new group of people.