** Watch the introduction video above.

Course Length: 6 hours 35 minutes
Number of Video Lessons: 181

IN THIS COURSE,
you're going to learn to sign and understand one hundred and twenty (120) basic signs in American Sign Language (ASL).
THE
signs are divided into twelve groups of ten words. Each sign has its own video where students can learn and practice. Each section has its own review and testing where students can demonstrate their signing and recognition skills.
AS
the course progresses, the review becomes more advanced and includes testing for three (3) groups at once. At the end, students are tested on ALL one hundred and twenty (120) signs learned throughout the course.
This is a terrific first course for signing. The instructor does a great job of explaining the signs, and uses enough repetition to ensure the student learns them. One could not ask for a better instructor.
• Donnie Porter •
ABLE LINGO ASL STUDENT

IN THIS COURSE:
Students will learn to sign and understand one hundred and twenty (120) basic signs in American Sign Language (ASL)

Group 1 signs: # 0-5, # 6-10, ABOUT, AFTER, AGAIN, ALL, ALWAYS, AND, ARRIVE, ASL

Group 2 signs: BAD, BEAUTIFUL, BEFORE, BEST, BIG, BOY, CAN, CAN'T, CLASS, CLOSE

Group 3 signs: COLD, DAD, DAY, DEAF, DIFFERENT, DONE, DRINK, EAT, EVERYDAY, EXCUSE ME

Group 4 signs: FAMILY, FINE, FINGERSPELL, FOOD, FOR, FRIEND, FROM, GIRL, GIVE, GO TO

Group 5 signs: GOOD, HANDSOME, HAPPEN, HAPPY, HAVE, HE/SHE/IT, HEARING, HELLO, HELP, HER/HIS

Group 6 signs: HOME, HOT, HOW, HUNGRY, I ~ YOU, IF, LEARN, LIKE, LITTLE, LOVE

Group 7 signs: MAN, MAYBE, MEET, MOM, MORE, MORNING, MOST, MY ~ YOUR, NAME, NEED

Group 8 signs: NICE, NIGHT, NO, NOT, NOW, OKAY, OPEN, OUR, PAPER, PEOPLE

Group 9 signs: PICTURE, PLAY, PLEASE, PROBLEM, READ, SAD, SAME, SCHOOL, SEE, SENTENCE

Group 10 signs: SHARE, SIT, SLEEP, SOMETIMES, SOON, SORRY, STOP, STUDENT, TAKE, TALK

Group 11 signs: TEACHER, THANK YOU, THAT, THEIR, THEY, THINK, TIME, UNDERSTAND, WAIT, WE

Group 12 signs: WHAT, WHEN, WHERE, WHICH, WHO, WHY, WITH, WOMAN, WORD, YES

Students will learn signs individually to ensure comprehension, correct hand shape, and hand position

Students will be tested on their ability to sign and understand ALL material taught in the course
This teacher is phenomenal. He is incredibly engaging and entertaining while teaching. He's very expressive and I truly enjoyed learning from him.
• Valerie E. •
ABLE LINGO ASL STUDENT

AFTER TAKING THIS COURSE:
Students will be able to correctly sign one hundred and twenty (120) basic ASL signs.

Students will be able to understand and recognize all of the one hundred and twenty (120) signs.

Students will have a large vocabulary of signs to use when interacting with the Deaf community.

Students will feel more confident as they continue improving their ASL skills.
👆
This Course Is Included
In Our ASL Bundle

👇

• Start Signing Immediately With Actionable Lessons
• Learn On Your Smart Phone, Tablet, Or Computer
• Improve Your Sign Language Knowledge & Skills
• Learn From A Teacher With Over 80k Students
• Go At Your Own Pace With Bite-Size Lessons
• Be Tested On Both Signing & Understanding
• Study Online And Sign From Any Location
• Be Delighted With Your ASL Confidence

** Watch the introduction video above.

• Thirty-Five (35) American Sign Language Courses
• Bite Size, Step By Step, Hands-on ASL Instruction
• 5000+ Video Lessons With Optional Captioning
• 200+ Hours Of High Quality ASL Video Content
• Vocabulary, Statements, Questions, Dialogues
• 2 Part Testing: 1️⃣ Signing 2️⃣ Understanding
• Useful & Actionable Tips, Tricks, Strategies

• Full Access To ASL Digital File Downloads
• A Patient Instructor Full Of Positive Vibes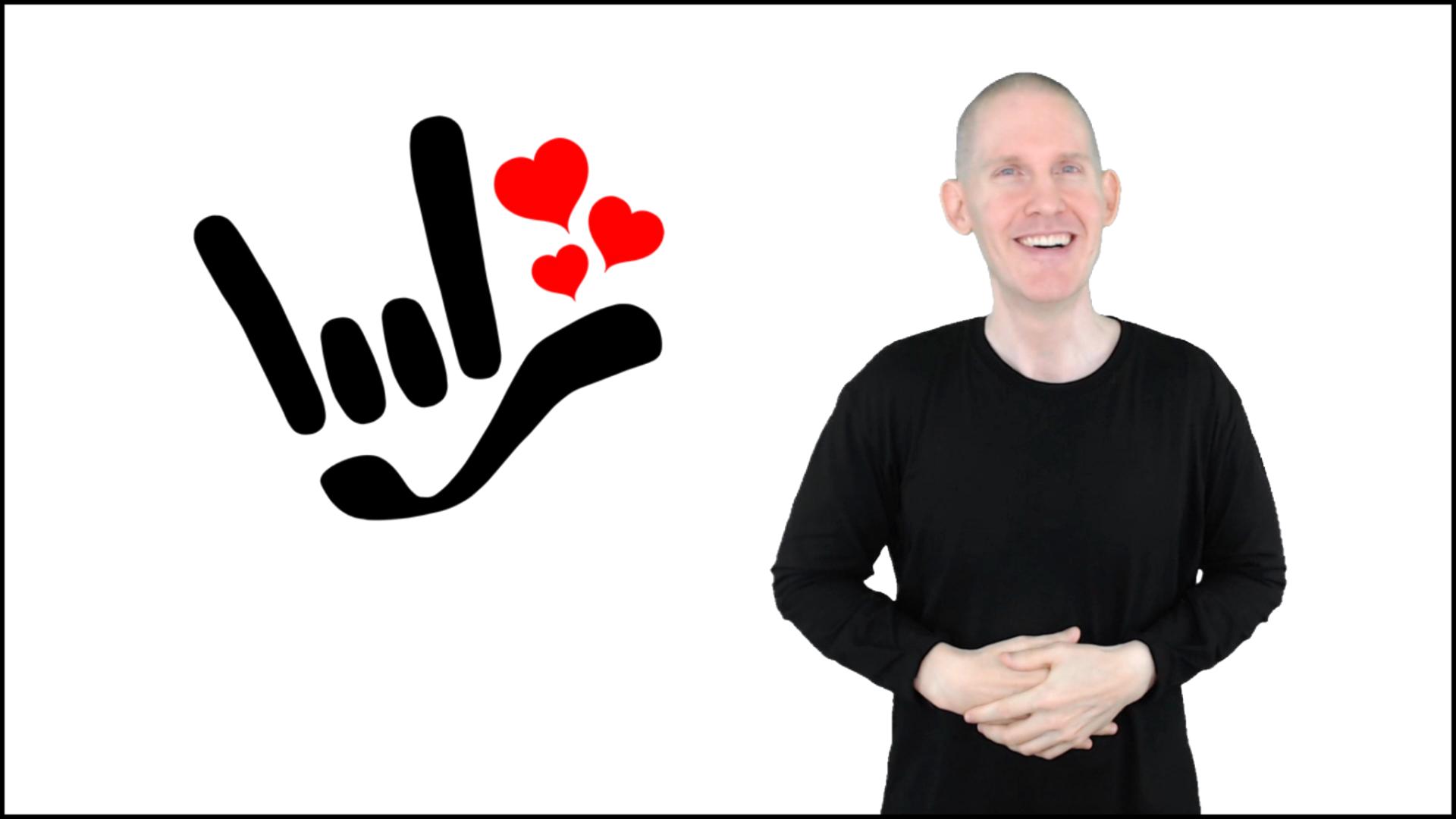 Hello! My name is Michael
When I was three years old, my younger brother became sick with spinal meningitis. In the process, my brother became deaf with an almost complete hearing loss. This difficult situation provided a unique opportunity for my family and I to become fluent in American Sign Language (ASL). My brother was not sent away to a deaf or hard of hearing school. He grew up with us, his hearing family, and we were active in the Deaf community.
As a former police officer and federal investigator, I often used ASL to communicate with and serve members of the Deaf community. I decided to create simple, step-by-step ASL courses because sign language is a useful and fun skill to have. Like learning any language, it opens your mind and creates the ability to communicate with a whole new group of people.