** Watch the video above.

What is his connection to the Deaf community?
How did he learn to sign and with whom?
What is his name sign and how did he get it?
What is his education and work history?
Why does he create ASL courses and content?

This teacher is amazing. I love his positive attitude, and you can really tell that he loves teaching ASL. I highly recommend this course if you are looking to learn sign language.


• Melanie Wiecek •
Able Lingo ASL Student

Teaching Style?
Tap below to preview and experience full lessons.

Testimonials?
Tap the button for our Student Reviews page.

Questions?
Tap the button below for our Q&A page.

Pricing?
Tap the below to explore ASL Bundle pricing.

This is my third course from this instructor and once again I feel like I've learned a huge amount in a short time. The guy seems so friendly, another reviewer said it was basically like getting ASL lessons from Mr Rogers and I could not agree more.


• Matt Kasmir •
Able Lingo ASL Student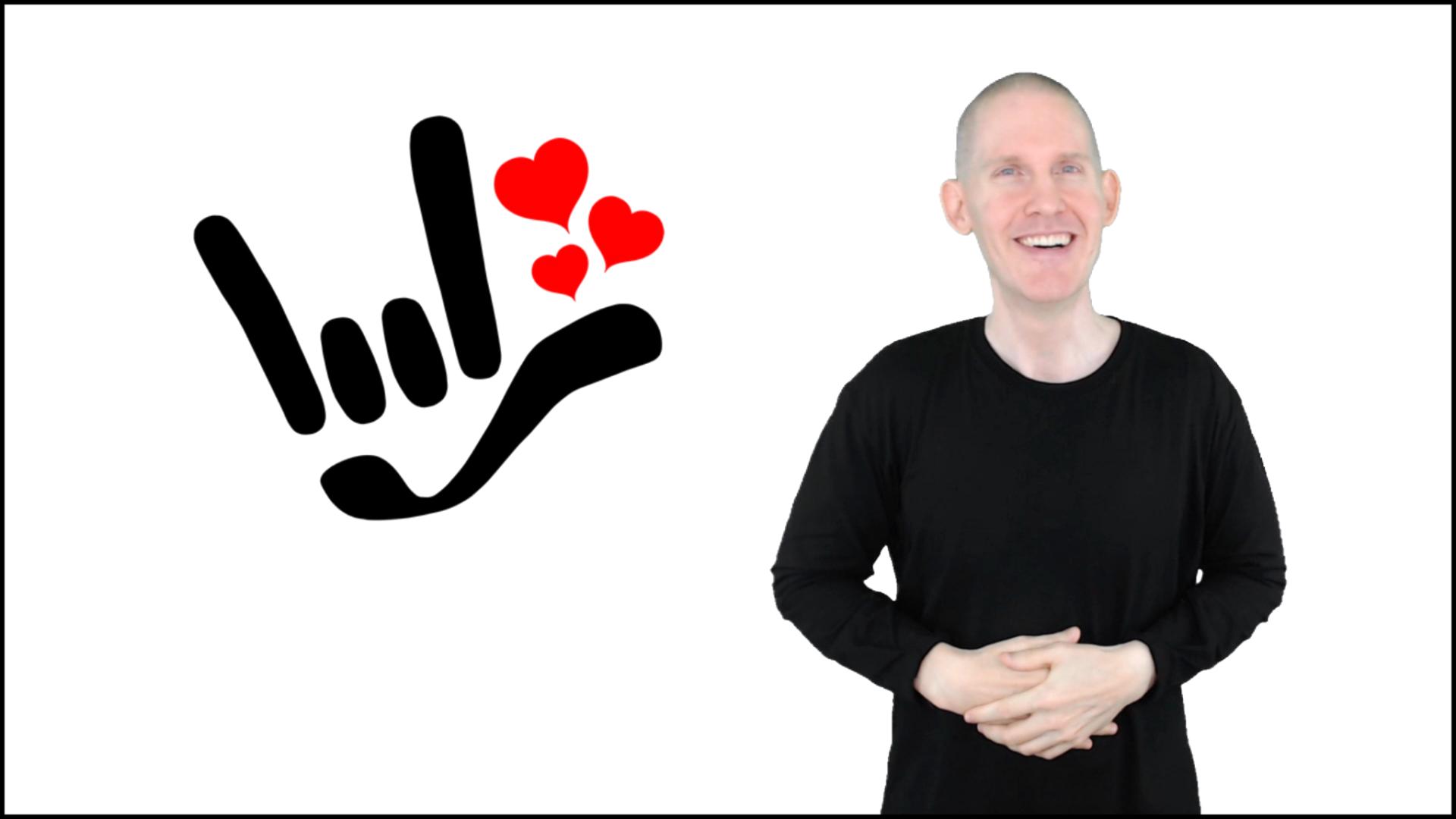 Hello! My name is Michael

When I was three years old, my younger brother became sick with spinal meningitis. In the process, my brother became deaf with an almost complete hearing loss. This difficult situation provided a unique opportunity for my family and I to become fluent in American Sign Language (ASL). My brother was not sent away to a deaf or hard of hearing school. He grew up with us, his hearing family, and we were active in the Deaf community.
As a former police officer and federal investigator, I often used ASL to communicate with and serve members of the Deaf community. I decided to create simple, step-by-step ASL courses because sign language is a useful and fun skill to have. Like learning any language, it opens your mind and creates the ability to communicate with a whole new group of people.

I love learning from this teacher. He seems very happy to do nothing more than fingerspell at you and explain what he's doing. It's awesome.


• Jonathan Madon •
Able Lingo ASL Student

I love his happiness! It makes me smile while I learn, always a great teaching style.


• Leslie Ziegler •
Able Lingo ASL Student

Very easy to understand! Learning a new language can feel daunting but he makes the experience understandable and doable. I will continue to purchase the higher levels of instruction and I highly suggest following him on the Instagram page. He adds daily exercises there to help keep us engaged. Very exciting! Glad I picked him!!


• Indie Vasquez •
Able Lingo ASL Student

He is so nice! and so sweet! I love how he explained everything so well and went into detail with the letters. This explanation could be excellent with children as well! I also laughed a couple times. I hope he is having the greatest day.


• Camila •
Able Lingo ASL Student

I'm still at the beginning portion of this course; I just completed group 3. Normally I would wait until the end of the course to add a review, but the instruction is so good that I had to add a review ASAP. The instructor is probably one of the most likeable humans on earth. His ability to engage an audience and display his enthusiasm is pure gold. There is something uniquely likeable about him and he seems to emit pure joy. The learning process laid out in this course works to not only help me execute a sign accurately, but to also be able to recognize that sign when executed by someone else. This is so huge because other courses I've looked at seem to focus only on the execution piece but, what's the point in being able to speak to someone if you cannot "listen" in return? I find myself practicing my learning throughout the day.

I've somewhat repurposed the drinking game and instead of taking a shot every time I hear a word I've learned a sign for, I just sign the word. This is easy to do since I work from home and am often on conference calls without video. I can just sign as I speak and I repeat back what I hear via a sign. I'm excited to complete this course and move on to the next one. I have no real purpose for learning ASL, it's just something I've always wanted to do and after watching the movie CODA I decided to check Udemy to see if a course was available. I may never have an opportunity to use this in a real world way, and I don't expect I'll ever become truly fluent in ASL, but I'm having fun with it all the same.


• Julie Duncan •
Able Lingo ASL Student

Someone below couldn't have said it better... it's like learning ASL from Mr. Rogers. He makes it SO easy to understand each position, and the practice lessons are so pivotal to getting the motions in your body to live on autopilot. I can't believe that after just one day, that I'm able to do the entire alphabet. In complete shock over here, don't mind me. Can't wait to get to the rest of his classes!


• Shay Leonia •
Able Lingo ASL Student

I loved the detail of the lessons and that it actually includes recognition exercises! With a few of the letters (like G, H, Q), I didn't realize how different they look when you're watching someone opposite you do them (versus seeing yourself do them or seeing an illustration). I also loved how this class was organized; the teacher goes through about 5-6 letters at a time and then focuses on repeating those particular letters through doing and recognition. I also really appreciated the number of fingerspelling exercises. The teacher is also quite pleasant to listen to; he's funny and really breaks everything down well. Great class!


• Diana Conn •
Able Lingo ASL Student

His teaching style is perfect. Just right down to business and good energy. If you go through and follow along with all the videos even if some seem easy you'll ingrain it much better. I'm going to be getting all his ASL courses over time...This makes me feel like a child watching Baby Einstein but it's exactly what's needed.


• Jeff Knox •
Able Lingo ASL Student

This course is great so far. Appreciate the positive encouragement along the way, as I had doubted my ability to learn to sign but this instructor makes it easy to learn and recall the letters! Thank you :)


• Anita McGann •
Able Lingo ASL Student